A completely new smile in just one appointment
Dental veneers are typically used to improve the appearance and symmetry of front teeth. They are a bespoke cosmetic treatment which can transform your smile and improve your confidence without impacting your dental function.
A veneer is like a 'cover' for teeth and can be used to mask imperfections such as stains, discolouration, crookedness, damage or gaps. Each veneer is extremely thin and designed to your colour and shape preference.
Veneers can be made from porcelain, ceramic or composite material and are bonded directly to your natural teeth.
The Treatment
Your mouth and natural teeth will be fully examined to determine suitability for this cosmetic dental treatment. The dentist will then discuss the colour and shape of veneer you would like and advise which type of material would best suit your aspirations. You may be offered teeth whitening prior to the veneer treatment to maximise the results.
Before the veneers are bonded into place, your natural teeth will need to be prepared. Our dental team will keep as much of your natural tooth as possible.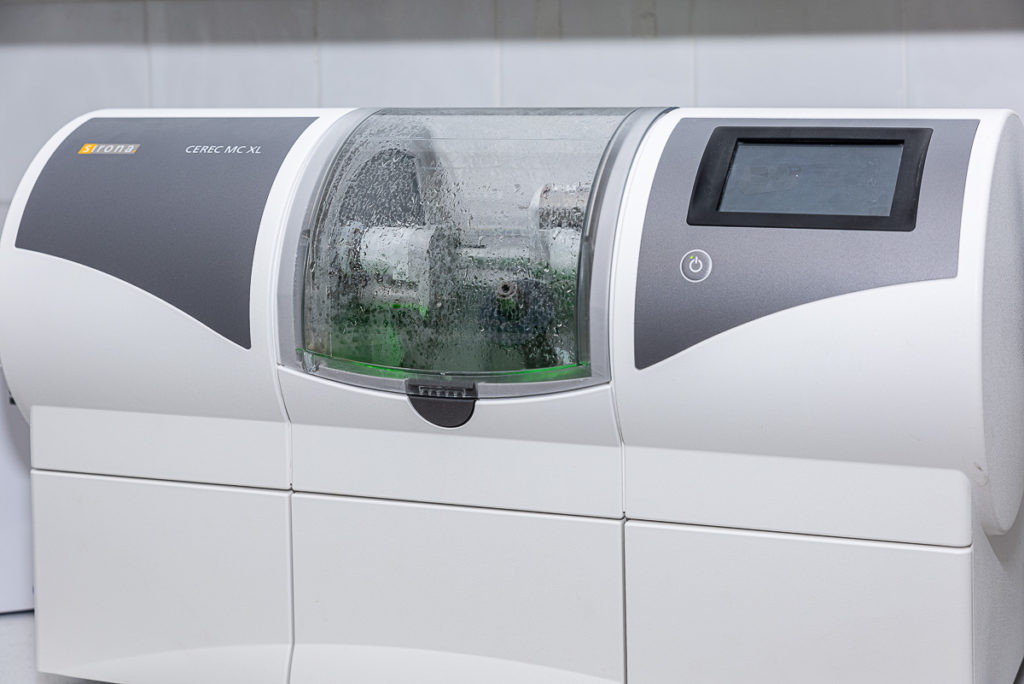 If you choose ceramic veneers, we can make and fit these on the same day with our Cerec 3D technology. Prior to bonding the veneers in place, our dentist will ensure you are completely happy with the way they look.
We love seeing patients newly transformed smiles. Please speak to one of our friendly team to discuss your cosmetic dental treatment.