At Dutch Barton Dental Practice we have our own Cone Bean CT scanner (CBCT) saving you the stress and hassle of having to go elsewhere for this detailed dental scan.
This type of scan is especially useful for dental implant patients as it takes a 3D image of your teeth, jawbone, sinuses and nerves. It allows your dentist to see whether you may require any additional treatment before your implants such as a sinus lift or bone grafting and also assists the dentist to know exactly where to position the implants.
This type of scan is completely safe and allows us to build a precise and accurate treatment plan for our patients.
We also offer patients OPG x-rays which give a panoramic view of the upper and lower jaw and teeth in one single film. This is an excellent way to see all the structures within the mouth and gives greater clarity than traditional x-rays.
The OPG unit rotates around your head for around 20 seconds and the image is ready shortly thereafter.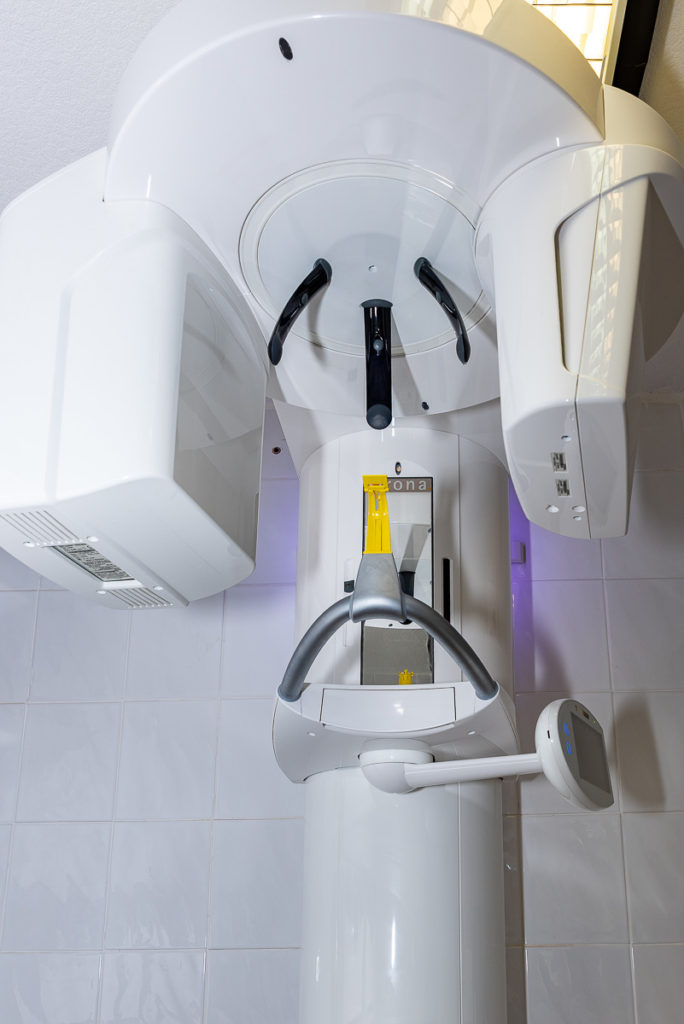 Benefits of Digital Dentistry
Our ethos at Dutch Barton Dental Practice is to 'do it once and do it right'. That is why our use of digital technology is essential to our daily work and to ensure that our patients always receive the highest level of care.
Advantages of digital dentistry include:
Some treatments can be achieved in just one visit (from as little as 90 minutes)
Reduced waiting times
Minimally invasive
Treatment completed in one day – no need for a second appointment
Scans and x-rays performed by dentists you know
Consistent care from our team
Less stress and hassle for nervous or busy patients
No need for temporary crowns or bridges
Treatment without impressions
Reduced impact on the environment
Using Digital Dentistry to Reduce Our Environmental Impact
We have a strong desire to reduce our carbon footprint here at the practice, which drives us to do as much as we can to reduce our impact on the environment.
We achieve this through using digital technologies which allow us to reduce the amount of dental materials we use in the practice which would end up in landfill. The technology allows us to give our patients the very best care and outcome, and where possible complete their treatment in one visit, so there is not need to return another day. This means we can help our patients to also reduce their environmental impact as fewer appointments are required.
If you would like to experience the digital dental journey, please arrange an appointment with one of our team. We are committed to making your dental treatment as stress-free as possible.
I had a digital scan; no gunge, nothing. Just Simon put a fine pencil in my mouth for the camera. He was looking behind to see what was going on and that took maybe 5 minutes to go around my mouth and that was it.

Anne, Crown in one visit patient