At Dutch Barton Dental Practice we have our own Cone Bean CT scanner (CBCT) saving you the stress and hassle of having to go elsewhere for this detailed dental scan.
This type of scan is especially useful for dental implant patients as it takes a 3D image of your teeth, jawbone, sinuses and nerves. It allows your dentist to see whether you may require any additional treatment before your implants such as a sinus lift or bone grafting and also assists the dentist to know exactly where to position the implants.
This type of scan is completely safe and allows us to build a precise and accurate treatment plan for our patients.
We also offer patients OPG x-rays which give a panoramic view of the upper and lower jaw and teeth in one single film. This is an excellent way to see all the structures within the mouth and gives greater clarity than traditional x-rays.
The OPG unit rotates around your head for around 20 seconds and the image is ready shortly thereafter.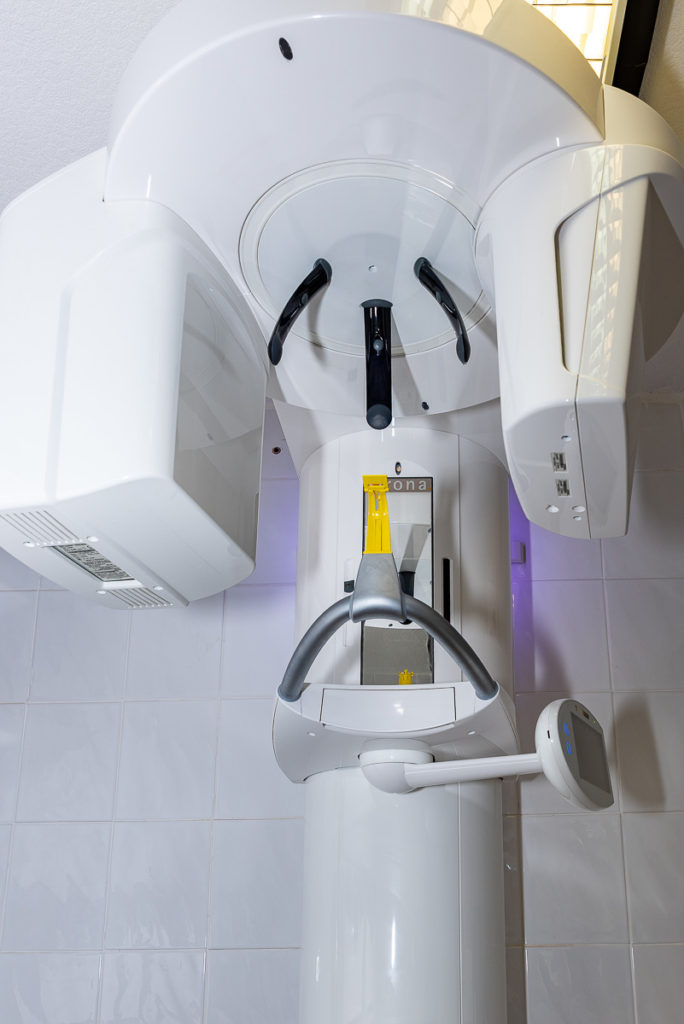 I had a digital scan; no gunge, nothing. Just Simon put a fine pencil in my mouth for the camera. He was looking behind to see what was going on and that took maybe 5 minutes to go around my mouth and that was it.

Anne, Crown in one visit patient